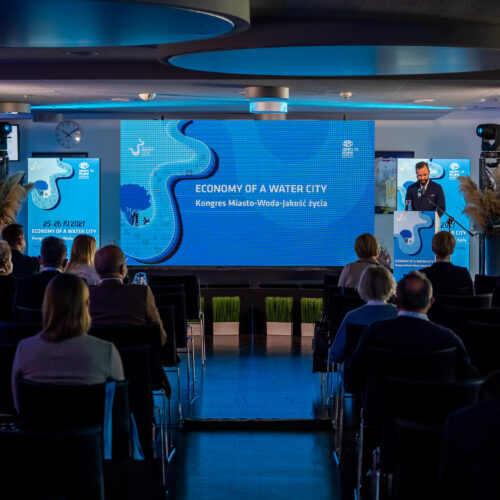 Convention Bureau – Wrocław
The Foundation for the Promotion of Tourism – Convention Bureau – Wroclaw started its activities in 2002, and from the beginning of its operation its main goal is to promote Wroclaw on international markets and interest associations, federations, etc. in the realization of their events precisely in the capital of Lower Silesia.

The official slogan of the City is Wroclaw – the meeting place, while the Convention Bureau – Wroclaw popularizes the slogan Wroclaw – the MICE place and in each of its activities promotes the City both in terms of organization of conferences, congresses, other events, but also fairs, or as the best destination for incentive travel.
The flagship project of the Foundation is cooperation with the Municipality of Wroclaw in the framework of Business Tourism Development in Wroclaw. The activities undertaken are related to, among other things: preparing offers of so-called. bids, which are to show the conference potential of Wroclaw; servicing inspection and study visits for event organizers, but also journalists; regularly organizing meetings of the local industry in order to maintain contacts and pass on news from our sector; promoting Wroclaw during fairs and other events, as well as publishing articles in the press and on the Internet; and running various programs such as the Congress Ambassadors Club of Wroclaw or the Recommendation Program for Professional Congress Organizers of Wroclaw and Professional Incentive Travel Organizers.
In addition, Convention Bureau – Wroclaw supports conferences and congresses held in the City in terms of organization and logistics. In order to promote the city, the Foundation also provides organizers with information, graphic and film materials upon request. Feel free to contact us!
During our 20 years of activity, we have realized dozens of conferences, congresses and other business tourism events. We have cooperated with numerous international associations and federations from very different fields such as medicine, law, sports, politics, economics or economy. We regularly cooperate with the academic world, for example by running the Wrocław Congress Ambassadors Club, which consists of the most active conference representatives of various Wroclaw universities, and not only. We also regularly cooperate with local Professional Congress Organizers and Incentive Travel Organizers, who also work for the business image of Wroclaw.