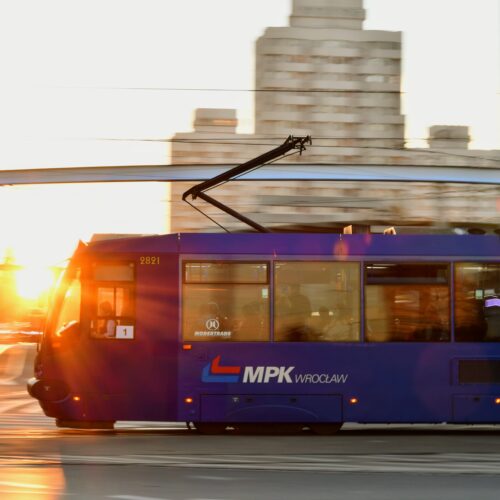 MPK Wrocław
MPK Wrocław is a municipal transport company, which means that our tasks are the safe and efficient transport of passengers, as well as taking care of the technical condition of the vehicles we use. From November 2019, we are responsible for Wrocław tracks.

Other entities are responsible for the routes, frequency, stops, tickets and ticket machines. And so accordingly: the routes and frequency of public transport are determined by the Transport Department of the Municipal Office. ZDiUM takes care of the stops. Ticket prices are set by the City Council, and the proceeds from the tickets contribute to the city's budget. The Mint of Poland takes care of ticket machines. To improve the quality of public transport, we cooperate and stay in constant contact with these institutions,
We carry our passengers on trams, of which we have as many as 240 and 347 buses. In addition, our subcontractors have a total of 100 buses (the Michalczewski company – 70 buses, and the Mobilis company – 30 vehicles). We still exchange our fleet for better and newer ones.
To make your travel better, we have also introduced passenger information facilities. Our passenger information specialists (working from 6am to 10pm) ensure that we keep you informed about changes and obstacles in traffic. You can find such information on monitors in vehicles, on DIP boards (electronic boards at stops), in social media (here marked with our #AlertMPK tag) on ​​FB, Twitter (@AlertMPK), and information about planned changes – on our website (http://mpk.wroc.pl).
In addition, we also have our own application "iMPK", which, in addition to the current timetables, shows the actual location of vehicles, arrival time and possible delay.