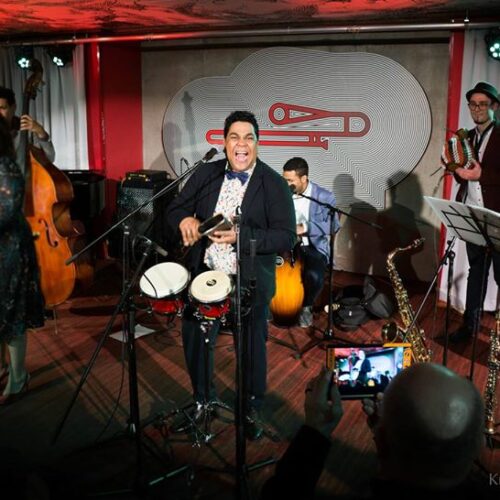 Vertigo Jazz Club & Restaurant
Vertigo Jazz Club & Restaurant is often called 'home' for all the music lovers, it's where You feel best. It's also styled as in the Twenties – elegant, cozy – created with attention to every detail.

Vertigo Jazz Club & Restaurant means daily artistic events, jazz concerts, live blues, evenings with swing, impro theater, stand – ups, jam sessions and more. We invite You to take a closer look into our rich artistic programme.
Vertigo Jazz Club & Restaurant is also a premium class bar and a restaurant with amazing skilled bartenders, mouth watering food and professional service. Our Club is open 6 days a week from 6 PM until the last guest. In summer we also invite you to visit our outdoor space on Oławska 13 Street.
Besides the events in our red basement, Vertigo holds a month-long festival – Summer Jazz Festival taking place from 1st till 31st of July in different locations – meet our musicians on rooftops, in parks & public transport… and more.
Let's get Vertigo!