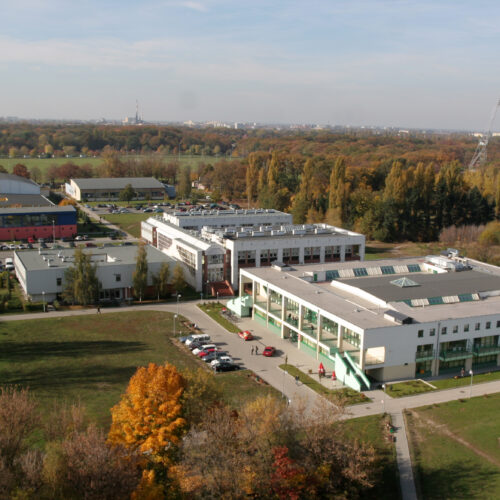 Wroclaw University of Health and Sport Sciences
Wroclaw University of Health and Sport Sciences was founded in 1946 as the Study Centre for Physical Education (pol. Studium Wychowania Fizycznego) at the Faculty of Medicine of University of Wroclaw.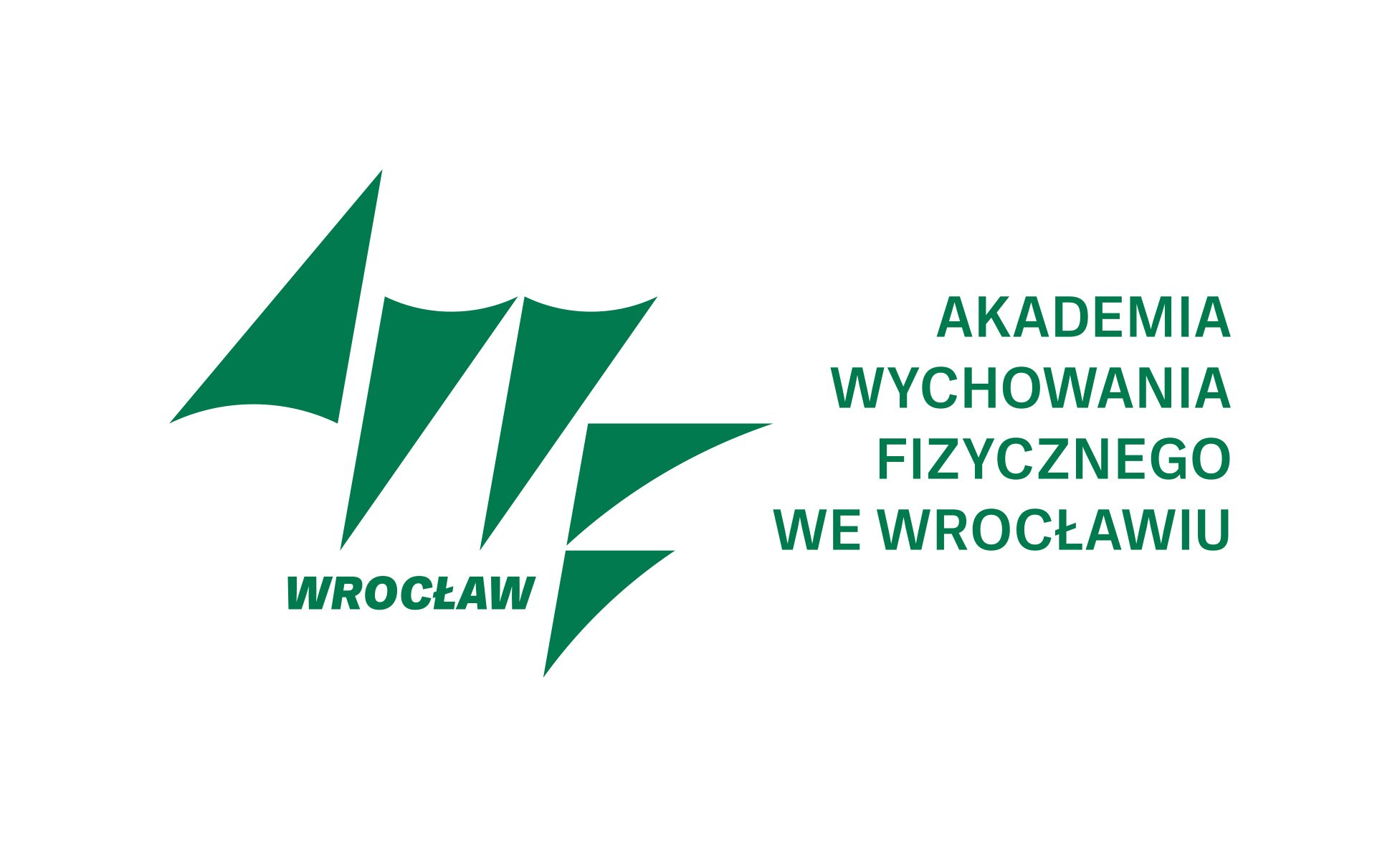 Its co-founder and first Rector was prof. dr hab. Andrzej Klisiecki. In 1950 it was transformed into an independent University of Physical Education (pol. Wyższa Szkoła Wychowania Fizycznego), which in 1956 was authorized to confer master's degrees, and then in 1972 was renamed to University School of Physical Education. It has had doctoral rights since 1966 and habilitation rights since 1990.
Wroclaw University of Health and Sport Sciences is a two-faculty university with a Faculty of Physical Education and Sport Sciences and a Faculty of Physiotherapy. The University provides education in 7 fields of study: Physiotherapy, Cosmetology, Occupational Therapy, Kinesiology (English Division), Physical Education, Tourism and Recreation, and Sports. The education takes place in the system of stationary and part-time studies – full-time, extramural, postgraduate, as well as doctoral studies. The faculties have full academic authority to confer bachelor's and master's degrees as well as doctoral and professor of physical culture degrees.
The Wroclaw University has a significant track record in educating scientific personnel of physical culture. It promoted more than 760 doctors, 87 doctors with habilitation, and 26 professors of physical culture sciences.
As part of its studies, the University also implements the European Union program supporting educational exchange Erasmus+. Participation in the Erasmus Programme enables realization of main strategic goals of institutional development related to internationalization and modernization. Through participation in the program, the University engages in international, bilateral and multilateral cooperation programs and projects, both in the European and global scale. Under the 2021-2027 Erasmus Programme, the University intends to increase the participation of students and staff in mobility projects, contributing to the professional development and self-development of students and staff through international experience.
Graduates and employees are members of numerous scientific societies, social and political organizations, members of the Parliament, opinion-making bodies in higher education and physical culture. So far in the university's history, more than 20,000 graduates have completed their master's and bachelor's degrees.
Honorary Doctorates of the University so far include Primo Nebiolo, Zbigniew Drozdowski, Tadeusz Ulatowski, Renne de Lubersac, Vladimir Zatsiorski, Kazimierz Denek, Robert M. Malina, George E. Kilian, Tadeusz Luty, Tadeusz Szulc, Krystyna Nazar, Guang H. Yue, Peter Weinberg, Andrzej Wit, Peter Weinberg, Krzysztof Klukowski, Claude-Louis Gallien, Jerzy Smorawiński, Marek Bojarski, Wiesław Osiński, and Andrzej Kraśnicki.
Many famous coaches and athletes, medallists at the Olympic Games, World Championships and European Championships are associated with the University. Its graduates were or are, among others, Kazimierz Górski, Bogdan Cybulski, Zbigniew Pietrzykowski, Józef Zapędzki, Ryszard Szurkowski, Ryszard Witke, Urszula Włodarczyk, Leszek Antonowicz, Mieczysław Łopatka, Jerzy Światek, Czesław Ptak, Wacław Skarul, Wiesław Błach, Rafał Kubacki, Renata Mauer, Tomasz Motyka, Andrzej Piątek, Andrzej Kijowski, Rafał Omelko, Natalia Kaczmarek, Oliwia Jabłońska, and Konrad Powroźnik.
The University's mission is to contribute to the improvement of the level of health and the quality of life of Poles by creating, broadening and disseminating knowledge in the field of physical culture, shaping the ability to use knowledge by professional specialists in the areas of physical education, physical recreation, sport and physiotherapy, for the benefit of individual citizens and the whole society and by influencing the improvement of the state of physical culture in Poland. The mission of the University is also to cultivate and develop academic traditions and to strengthen the ethos of knowledge, freedom and respect for European democratic principles.
The University School of Physical Education in Wroclaw fulfils its mission by achieving the following objectives:
Education:
developing students' personalities, equipping them with knowledge and skills necessary for professional work and functioning in a complex world, developing the ability to independently acquire and supplement knowledge throughout life, and critical thinking;
developing cooperative skills based on mutual trust and teamwork skills;
developing skills to adapt to changes in the surrounding reality, especially in the labour market;
developing professional and social competencies for work and life in a modern Europe without borders;
shaping rational, ethical, and engaged citizenship;
breaking down ethnic barriers and prejudices, building positive relations between people of different nationalities, religions and beliefs;
developing openness to the world and sensitivity to culture;
developing sensitivity to the environment.
Research:
creation of new knowledge through research, both for reasons of discovery and for the common good;
assimilating the results of research conducted by scientists around the world and putting them into practice for the benefit of society;
popularizing science and spreading awareness of its importance for the knowledge society;
active partnership in terms of scientific and research cooperation with other academic centres in Poland and abroad;
developing contacts with the social and economic environment, also in terms of commercialization of research results.
In terms of cooperation with the social environment:
supporting the authorities and public administration with expert knowledge;
supporting the development of civil society and public debate and communication;
contributing to regional development and national modernization;
promoting the idea of European integration in different areas of everyday life;
promoting the value of the body and its health;
cultivation of national heritage;
cultivation and development of the Polish language and culture.
The University pursues its goals with the participation of the entire academic community, which includes teachers, students, doctoral students and administrative staff.
The University School of Physical Education in Wroclaw is belongs to one of the highest ranked universities in Poland. It has been ranked first several times in various rankings of universities of physical education in Poland. In 2010, 2012, 2013, 2014, 2015 it was ranked first by the editors of Perspektywa weekly and the Rzeczpospolita daily newspapers.
The University meets the European educational requirements, in accordance with ECTS (The European Credit Transfer System). Thus, students from all European Union countries can study there without any obstacles.
al. Ignacego Jana Paderewskiego 35
51-612 Wrocław